Prop 65
Products sold by Harmony Lab & Safety Supplies meet or exceed federal safety standards. The state of California requires a limited number of our products to contain a Proposition 65 Warning.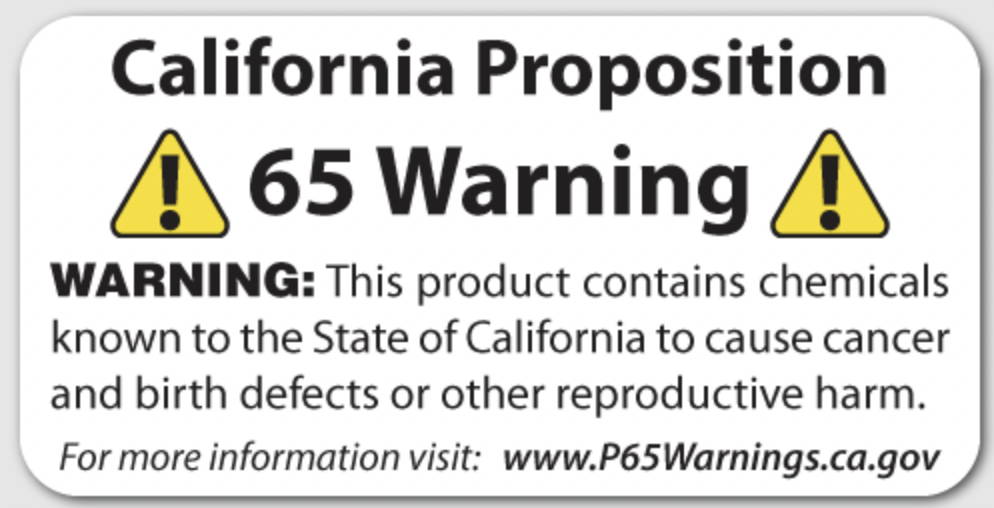 Prop 65's purpose is to warn consumers about potentially harmful chemicals. For example, NMP is a chemical in some paints that can cause cancer and birth defects. Because of this risk the state of California requires a warning on paints that contain NMP so that consumers can make informed decisions. The state of California does not ban the sale of paints containing NMP but with the warning urges caution.
Some glove manufacturers use N-Dimethylformamide (DMF) and N, N-Dimethylacetamide (DMAC) in the glove making process. Coated glove manufacturers are aware of the harmful nature of these chemicals. After using DMF or DMAC the gloves are sent through a hot water bath to reduce the presence of these solvents. The solvent is then further removed via a curing process in an oven. A finished coated glove may have between 10 and 500 parts per million of DMF or DMAC.
There is no reason to suspect that a low concentration in polyurethane gloves is any concern for human toxicity. Prop 65 does not consider the concentration of chemicals, so no matter the PPM the warning must be placed to comply with labeling requirements. You may find prop 65 warnings on odd items in California for this very reason. 4-MEI is a listed chemical and also found in some diet sodas.
For those concerned about the polyurethane coating on some gloves, the best alternative is nitrile coated gloves.